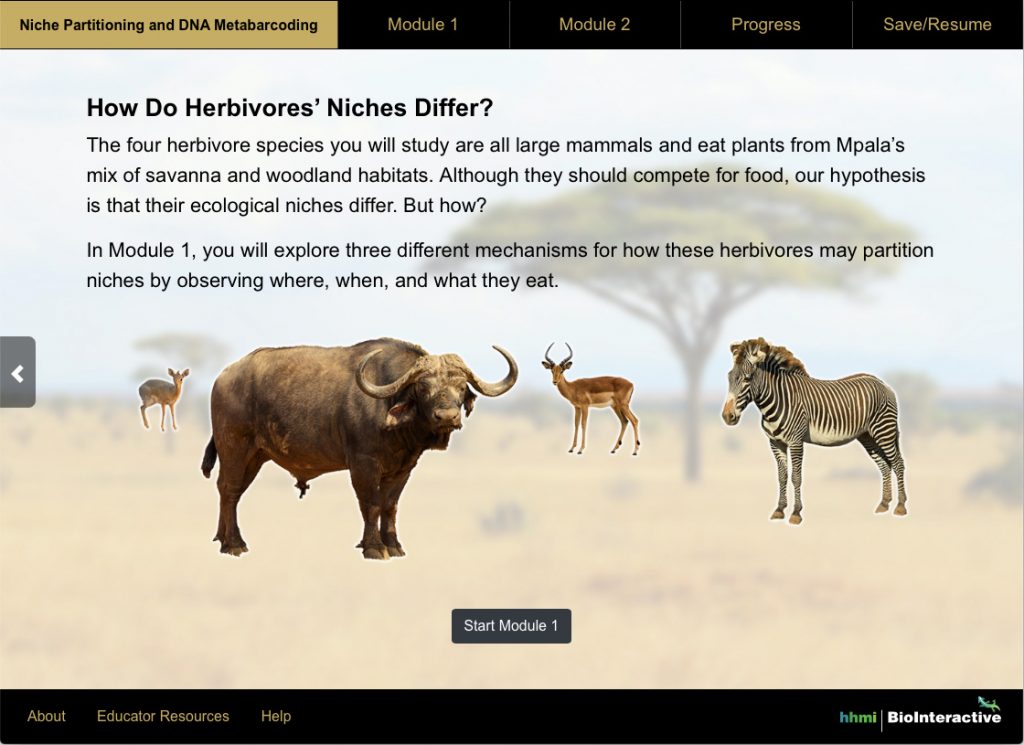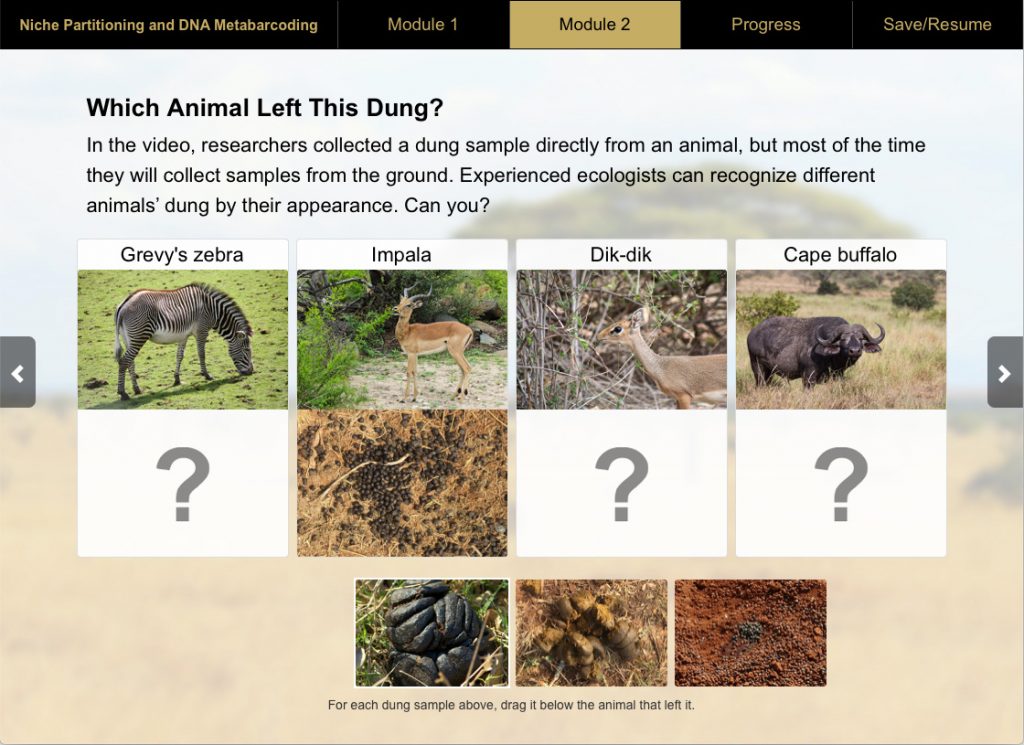 This interactive explores niche partitioning, a mechanism that enables similar species of animals to coexist. It features drag and drop activities, quizzes and freeform responses, a printable progress page, and the ability to save progress to the cloud using Google Sign In.
A3MG provided layout, responsive design, and programming.
This project has been redesigned to comply with the WCAG 2.1 AA guidelines and includes screen reader accessibility, video subtitles, and audio descriptions (AD).
Client: Howard Hughes Medical Institute