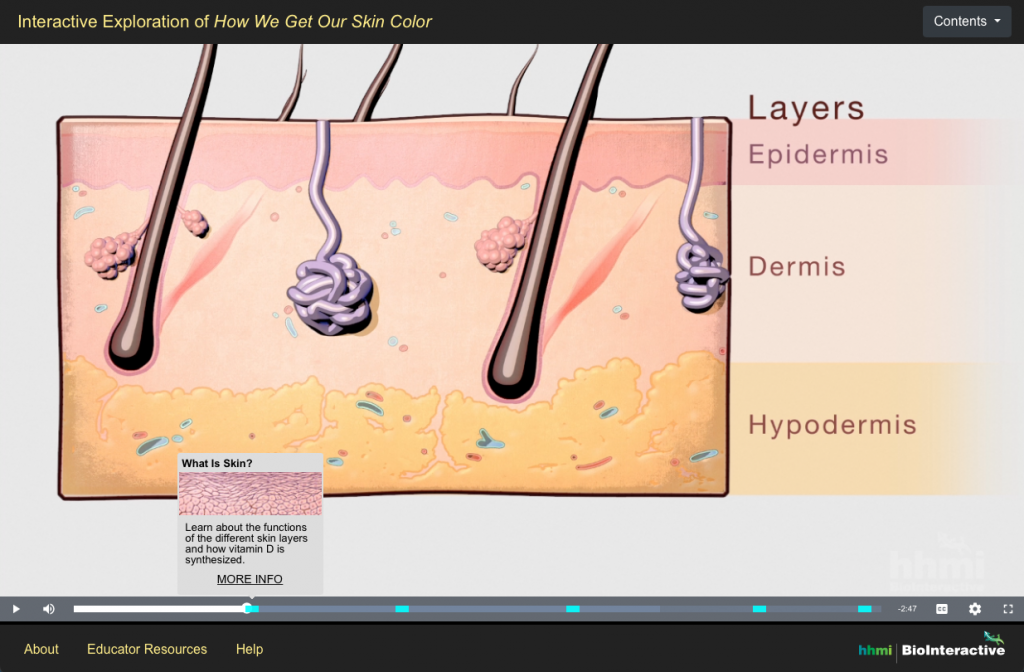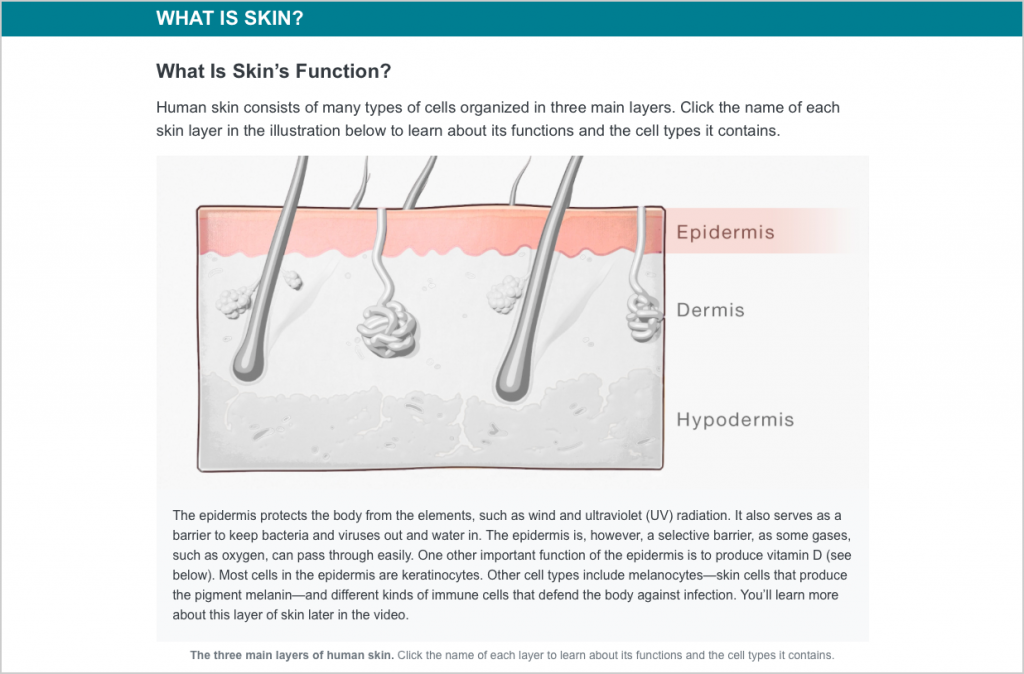 This interactive animation about the biology of skin color provides stop points at which students can further explore the material through additional text and illustrations, videos, questions, and simple interactive widgets.
Interactive Exploration of How We Get Our Skin Color
Narrated by the world's leading authority on the evolution of human skin color, Dr. Nina Jablonski, this animation describes how and where melanin is produced in our cells and what factors affect our skin color.
Working with content producers at HHMI Biointeractive, A3MG designed and programmed this customized video player and content pages.
This project has been designed to comply with the WCAG 2.1 AA accessibility guidelines and includes video subtitles and an audio description (AD) version of the animation.
Client: Howard Hughes Medical Institute