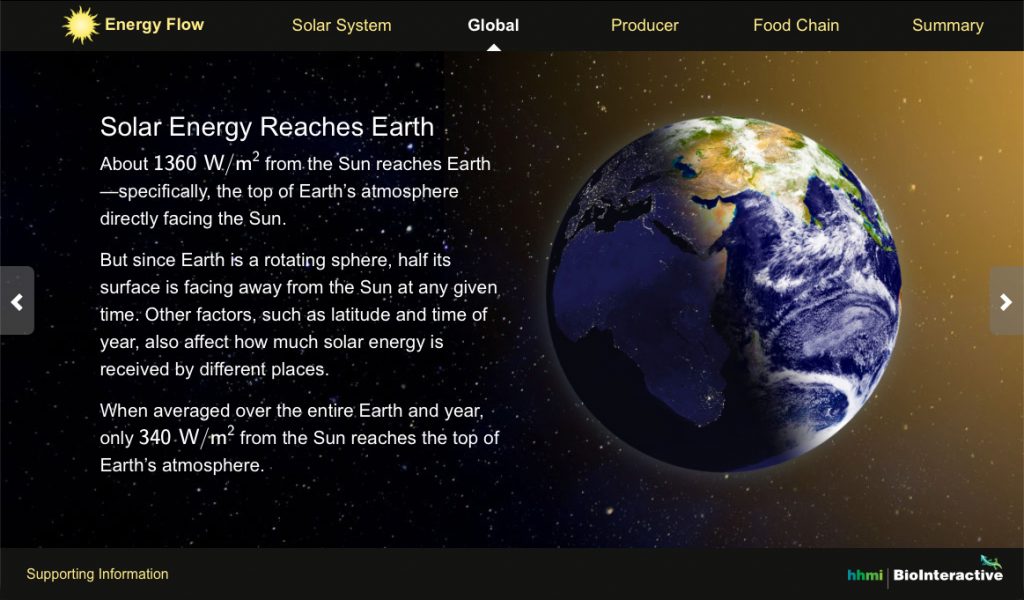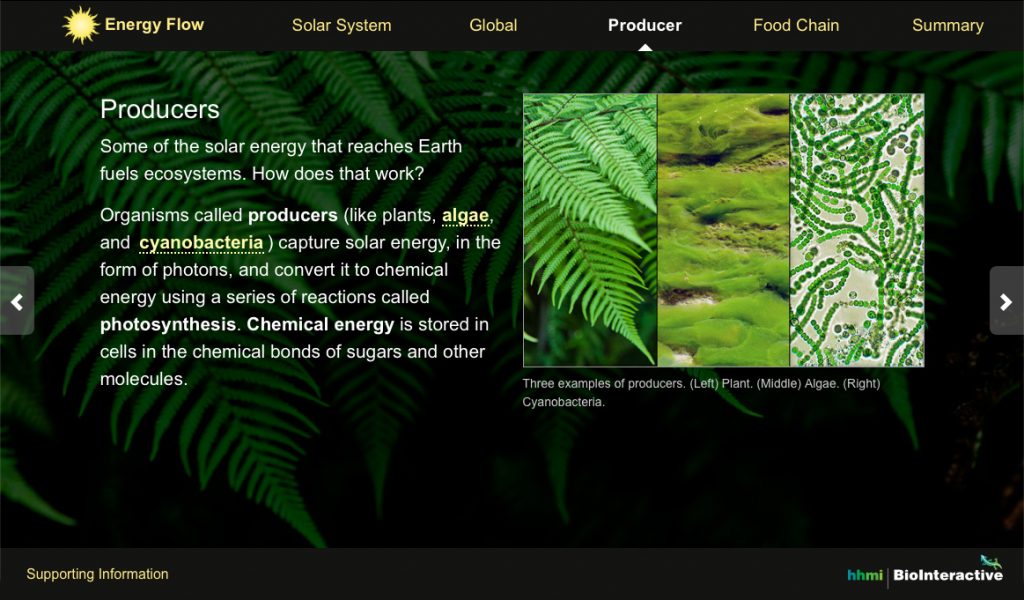 This Click & Learn traces the flow of energy from the Sun all the way to cells within organisms. The embedded questions and calculations guide students' understanding of how energy is distributed through a variety of ecosystems.
A3MG worked with content producers at HHMI BioInteractive and provided UI/UX design and programming.
This project has been designed to comply with the WCAG 2.1 AA accessibility guidelines.
Client: Howard Hughes Medical Institute