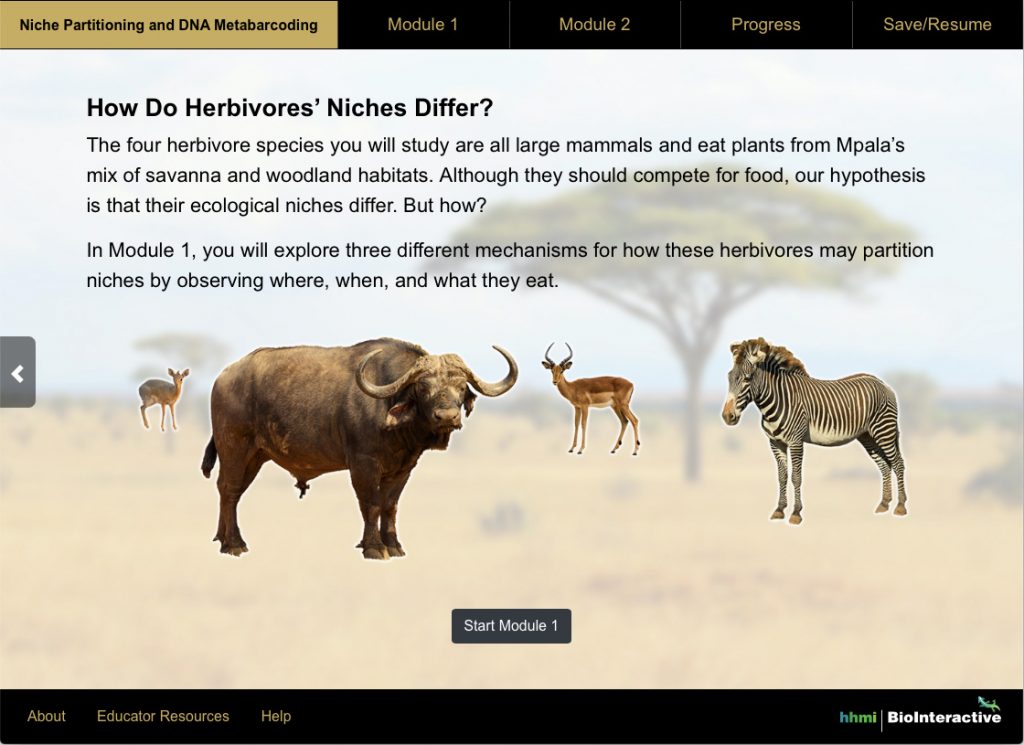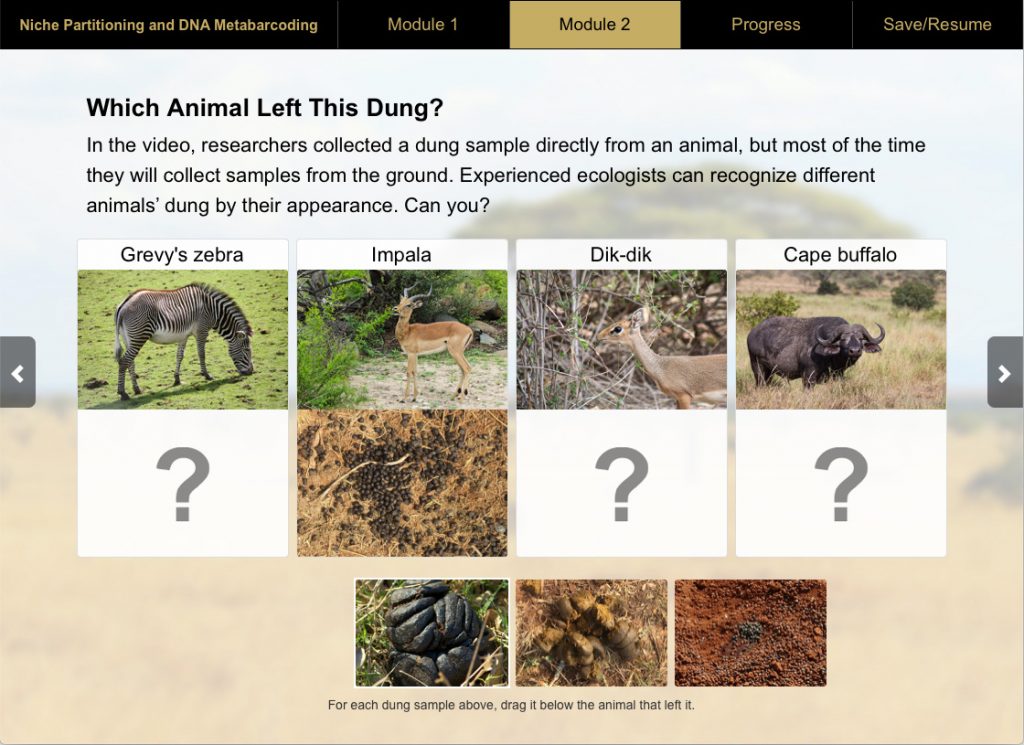 This interactive explores niche partitioning, a mechanism that enables similar species of animals to coexist. It features drag and drop activities, quizzes and freeform responses, a printable progress page, and the ability to save progress to the cloud using Google Sign In.
A3MG worked with content producers at HHMI BioInteractive and provided UI/UX design and programming.
This project has been redesigned to comply with the WCAG 2.1 AA accessibility guidelines.
Client: Howard Hughes Medical Institute