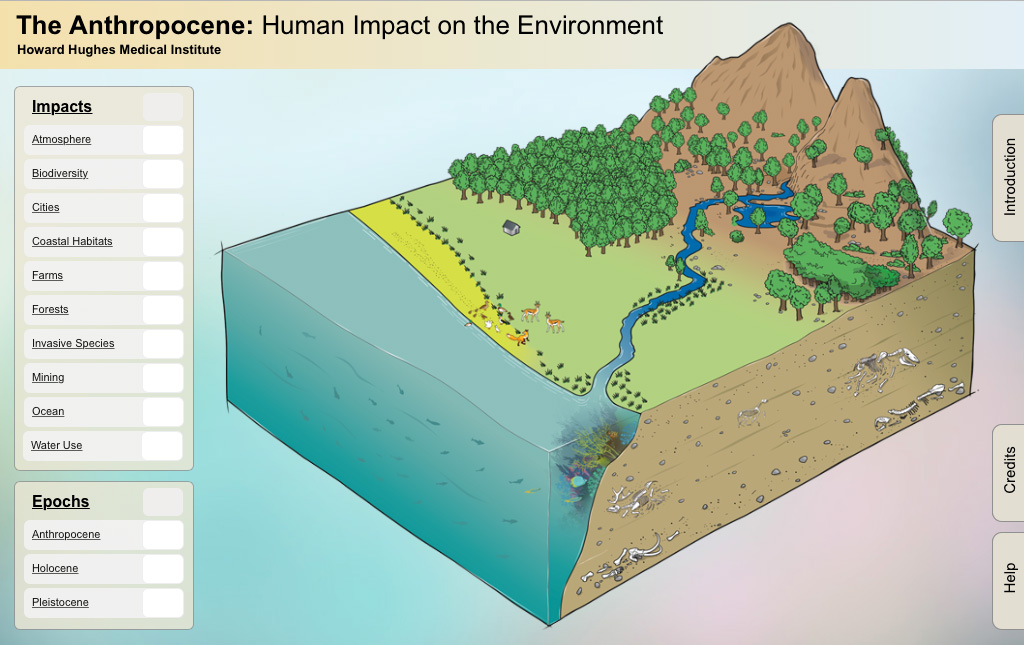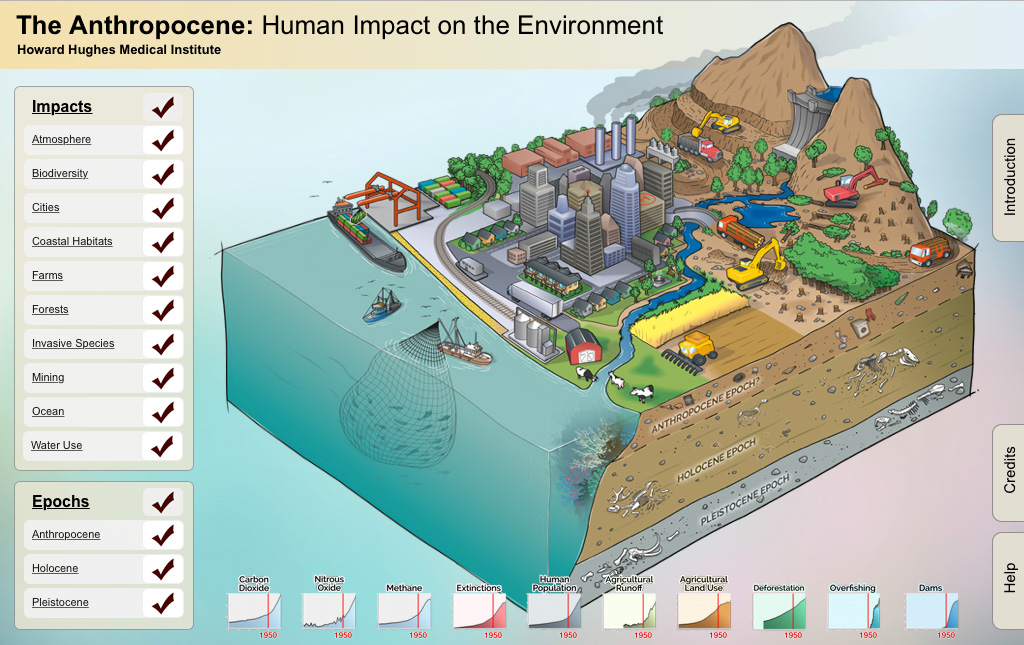 A3MG designed and programmed this "interactive poster" to accompany HHMI BioInteractive's 2014 Holiday Lectures on Science classroom poster.
Explore key human impacts on the environments and how they have affected Earth's landscape, ocean, atmosphere, and biodiversity with this engaging interactive.
The print version of the poster was updated to be screen reader accessible and is WCAG 2.1 AA compliant.